February's Client of the Month: Kathy
Enough was finally enough for Kathy.
Surgery and the loss of her mom sparked a negative spiral that showed few signs of slowing. She found herself tired and unmotivated, wanting to live a long, healthy and thriving life but struggling to take the first steps.
Kathy decided it was time. She wanted to get back to the things she knew would make her feel amazing – taking care of her body, exercising and feeling fully alive - but she needed a push.
With her kids grown and on their own, it was her turn to invest in her own longevity. It had been nearly three years since she had exercised, and she wanted to be healthy again, and able to keep up with grandkids one day – when that happens.
She held onto the goal of losing 20 pounds and getting stronger for a while, until she met Jennette & Sarah of 5:17 Total Body Transformations at a bridal fair she attended with her soon-to-be daughter-in-law. Within a few days, Kathy joined the Campbell studio for women and hit the ground running, coming twice a week for strength training and later adding once-weekly cardio classes.
"I really wanted to succeed, but I was a little leery I might not keep it up," she admits. But that fear quickly absolved as the results started showing up – again and again!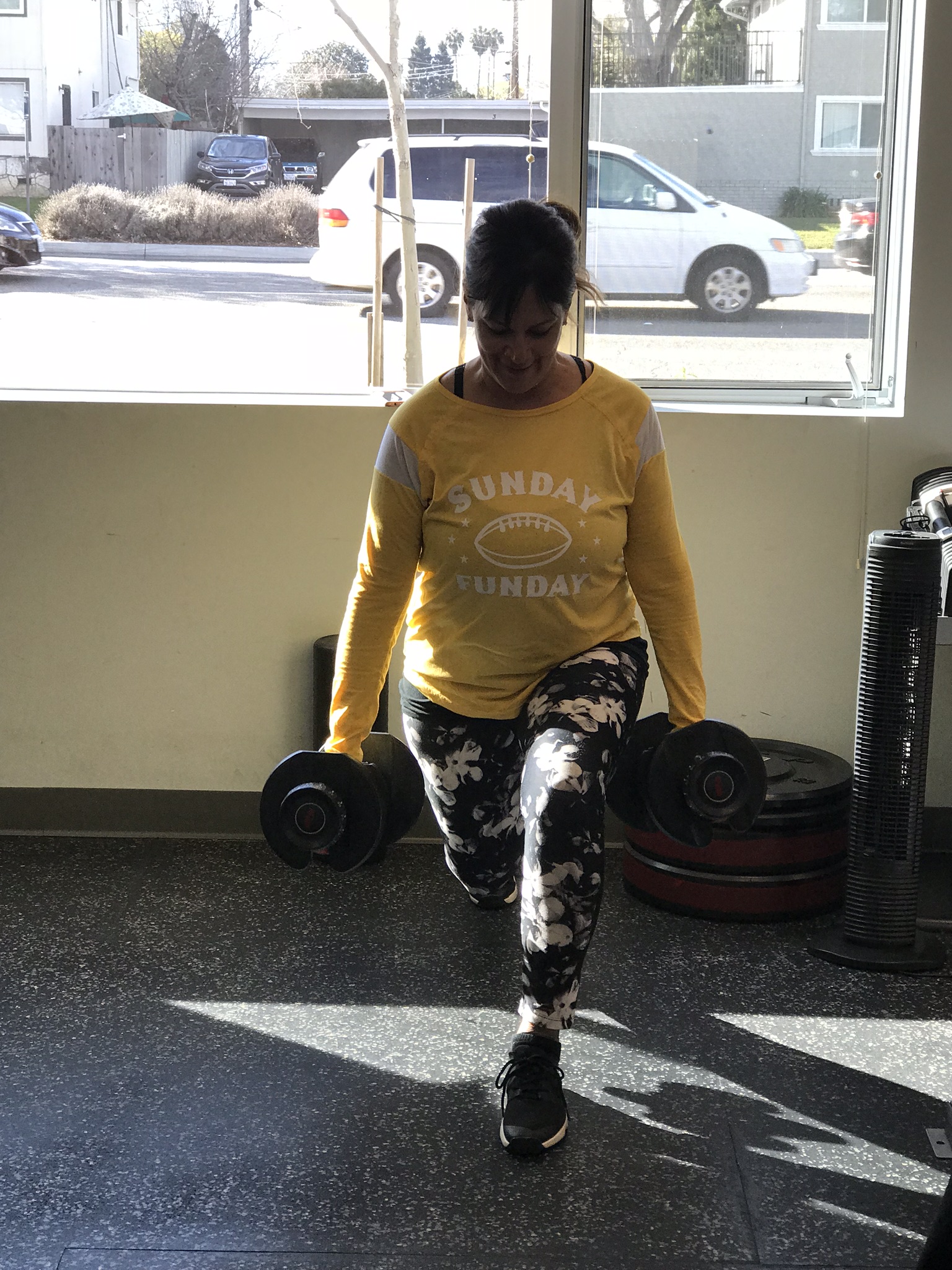 5:17 empowered Kathy to realize her body transformation goals without giving up her favorite foods or spending long hours exercising.
She began to work with weights in a safe, controlled environment to change the shape of her body, and the short 30-minute cardio classes were long enough to be effective, yet short enough to be enjoyable and leave her feeling energized.
The nutrition program used real food and realistic changes that brought dramatic results. And, best yet - Kathy trained alongside two to three other women with the same drive, motivation and goals, so they encourage and motivate each other along the way.
This style of training is among the most effective for women because of the way it changes the metabolism. Energy and confidence improve, hormones become more balanced and sustainable change occurs that doesn't require long sessions or cutting calories! And it proved transformational for Kathy.
In just four months Kathy has lost over 5 percent body fat – a total of 13 pounds and 7 inches off her body. She feels she can continue these great habits. In the past, she struggled to keep a workout schedule and stay consistent on nutrition, but now those hang-ups are in the past – for good!
"My workouts really feel like they are just for me," she says.
What's most important – and what we want to celebrate above all – is that Kathy's view of herself has changed.
"I'm stronger and healthier," she says. "I'm happier and more confident!"
To the women out there considering a change of their own, she advises, "You need to go for it! It works! Just look at me!"
If you'd like to learn more about our programs for women who want to take life to the next level, get in touch with us today by completing the form below. Results like Kathy's ARE typical, and we guaratnee your results 100 percent.