March's Client Of The Month: Debbie
Days from her 57th birthday, Debbie is anything but your stereotypical grandma of three.
She can deadlift almost 150 pounds. She can lift her 6-year-old grandson over her head. She can complete a Spartan race without issue.
But this wasn't the case this time last year.
"I struggled with feeling good about myself," she says. "I have always battled weight. I felt crummy physically, often because of the foods I ate."
She wanted to get off the "fat loss rollercoaster" that pains so many women. She wanted to feel strong enough to play with her grandchildren. She wanted to perform better in the Spartan races she participated in with her children and cousins. She wanted to get better, year after year.
But it just wasn't happening on her own, and glimpses of a possible future were frightening.
"I watched a loved one linger in the hospital without being able to move without help from three to four nurses," she laments, sharing she wanted a different outcome for herself. "I wanted to make sure I never got that large. I also wanted to be able to get on the floor and crawl under the dining room table with my grandson. I want to be able to move my body on my own for as long as possible."
But while she knew she needed to exercise and change her lifestyle to improve how her body felt (and looked), it was a struggle she couldn't overcome.
"I was allergic to exercise," she shares. "Sweating was to be avoided at all costs."
She tried things off and on with little progress. She saw some success with Weight Watchers, "but now I know the only reason it worked was because I lost muscle."
There was a year, she says, that she managed to stay committed to a daily workout routine, "and I felt great doing it," she says. "But once I skipped a day, then I skipped another and, soon, I was back to old habits and gained back lots of weight. I just couldn't motivate myself on my own."
Debbie decided it was time for a change. She learned about the Summer Ready Challenge at 5:17 Total Body Transformations in May of 2017, and she signed up the next day (and had her best friend enroll, too!)
"I knew I wasn't strong when I enrolled," she recalls. "I knew I could do better with a little guidance from someone who knows how our bodies work."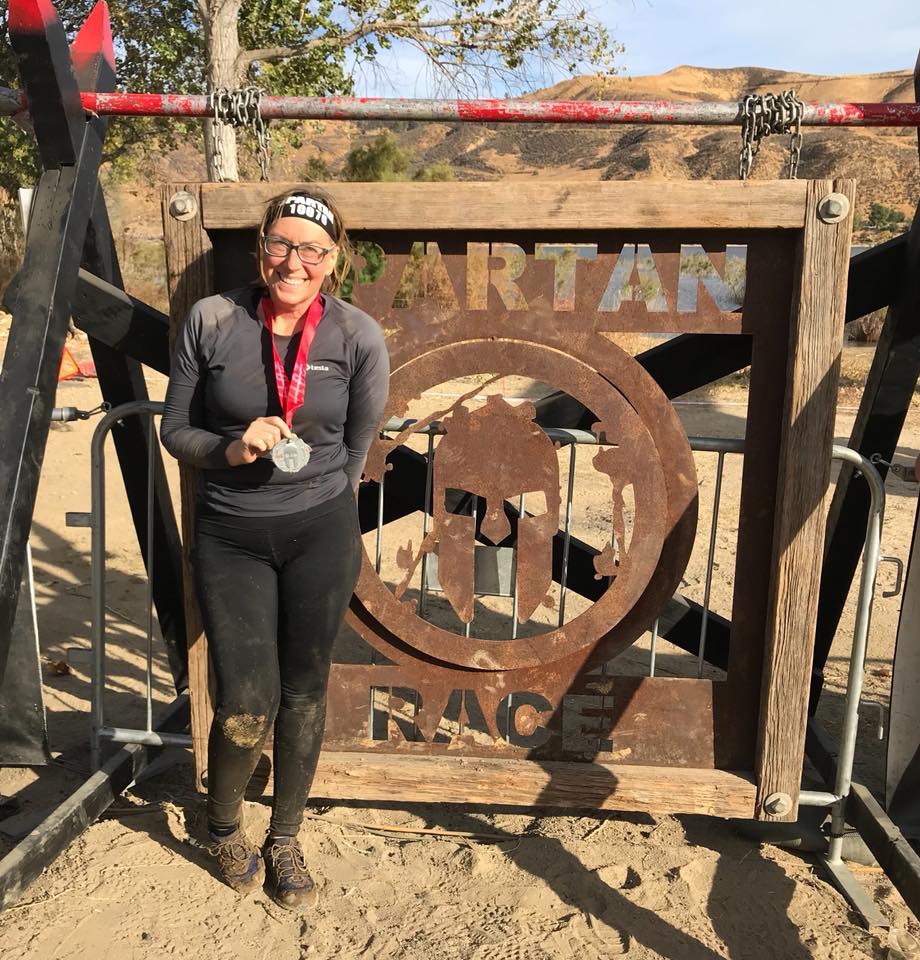 Learn more about the program that got Debbie started by clicking here. (opens in new window)
Despite frequent travel to visit her children and grandchildren, and many other obstacles along the way, Debbie has remained committed to her program and achieving her best self. Many in the studio (and beyond) consider her a motivator and encourager in their own journeys.
In the three shorts weeks of the Summer Ready Challenge, Debbie lost more than four inches off her hips and belly, and she was able to more than double the amount of weight she could lift. Wanting to see more results and stay committed, she (and her friend) joined 5:17, coming twice a week for semi-private strength training sessions, and later adding small group cardio classes.
"I wanted to solve the problem of how I felt about myself, but I also wanted to reach the goal of being strong," she says. "I wanted to feel better about myself."
Those goals, she says, have more than been realized. She's continued with the family-bonding Spartan races she enjoys. She travels. She's shared that her husband notices her changing body. She's created bonds with her class mates – "band members," as they've dubbed themselves – that run deep.
"Our group has taken turns struggling, but we are there for each other," she says. "I think our group is social time, therapy time, girlfriend time and exercise time all in the same hour. We've cried together, laughed together, lifted together, and we are getting stronger together both physically and emotionally. There is strength in numbers."
That strength has helped Debbie through her tough times.
Despite achieving amazing success, she admits she has struggled with the fact that the scale has shown little change, a common side effect that comes with losing fat but gaining muscle. While her overall body composition has changed – she's lost over 5.5 percent body fat – it's been a mindset Debbie, like many other women, has had to overcome.
"I've worked hard to realize that the scale is only one number in my life, and it is not the most important number," she says. "I try to focus on other more important numbers now, like how much weight I can lift, my body fat percentage, and how long I can play with my grandkids without getting tired. I'm not perfect, but I am trying."
And it's paying off.
"I'm most proud of my attitude change toward exercise," she says. "After having a bad day, I look forward to getting to the studio to work out the stress, instead of going home and eating something I shouldn't. I know for sure the scale will change in the wrong direction if I go back to my old habits."
Debbie says she feels good about her future now, admitting that is a new thing for her. If it weren't for joining the Summer Ready event last year, she says she would be back on her couch, "training" for Biggest Loser.
"I'm getting there," she says. "I'm definitely still a work in progress, and probably always will be, but progress, even if small, is still progress! I have more confidence in how I move, and I know I am capable of lots more than I ever thought I could before."
To the women out there struggling to feel good about themselves, or battling weight, or feeling "crummy" physically – like Debbie did just 10 short months ago – "Just start!" she says. "My time at 5:17 is now the highlight of my week."
With summer rapidly approaching, South Bay women can take advantage of the same amazing kick start Debbie received with 5:17's Summer Ready KickStart launching April 23. For the cost of dinner out each week, women can get a fully customized 28-day experience including strength training, cardio classes and expert, compassionate nutrition guidance – all rolled into empowering, encouraging community.
But the spaces are limited, so don't wait – click here to learn more.
"Come join us," Debbie invites. "It's super fun!"