May's Client of the Month: Nicki
There are many things that define long-time Santa Clara County resident Nicki: wife of 35 years, mom of two successful boys, dedicated professional, exceptional quilter, always ready with a whitty comeback. But it wasn't so long ago that something bigger stared her down, dampening the excitement that life should have in her 50s.
"I was unhappy with how my body felt and unhappy with how my body looked," she recalls.
It was a problem that had compounded for over a decade.
Her weight had begun to creep up in her 40's, a brand-new experience that she hadn't previously encountered. She had always been able to eat whatever she wanted, but that changed. At first, it was minimal, but "one thing after another" happened, and, by the time she reached 50, things had spiraled out of control.
"I was just so far from where I'd been," she says.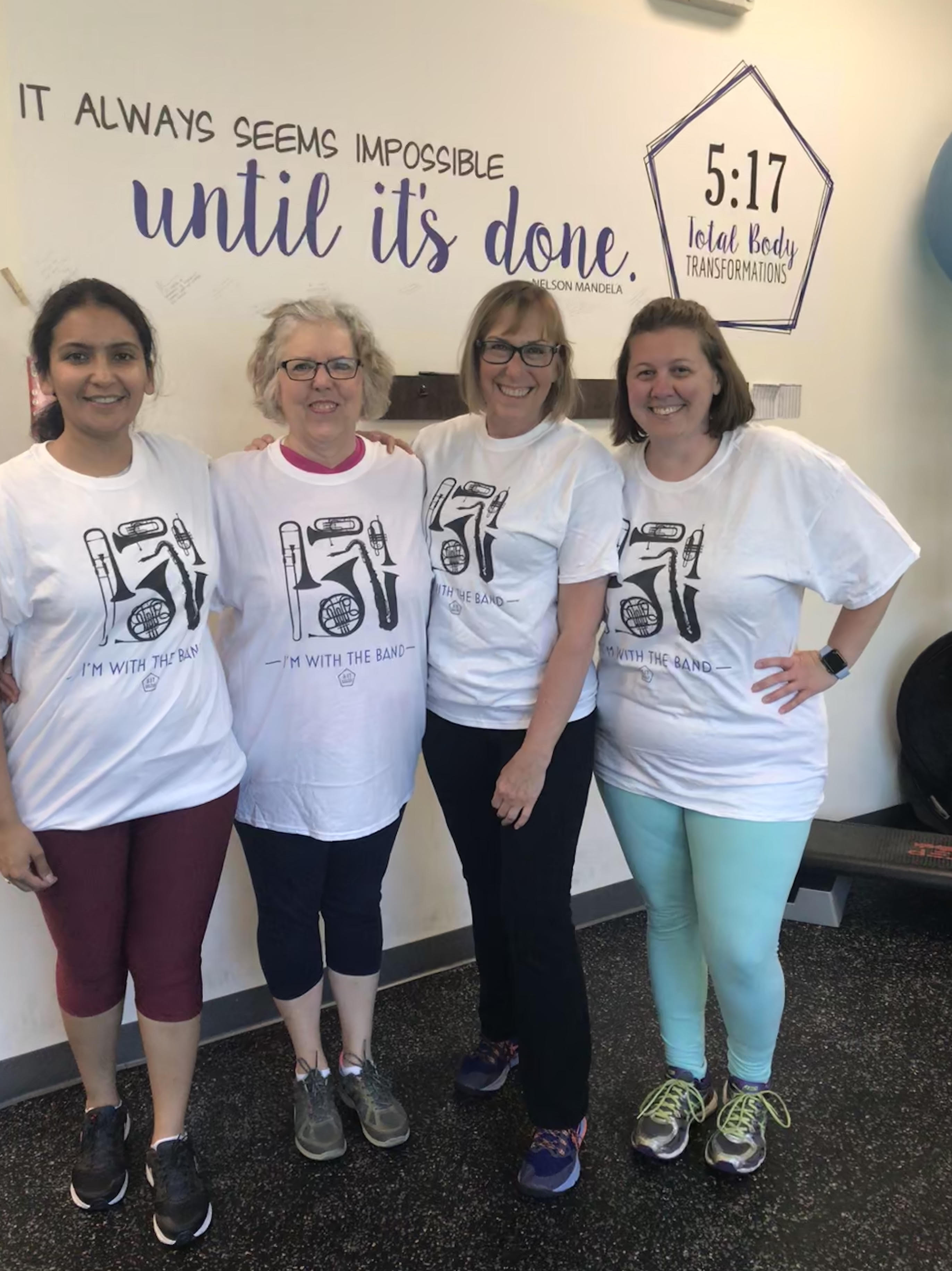 She and her longtime friend Debbie had been trying for years to encourage each other in their eating and fitness. Debbie had found a couple of things that had worked for her, and Nicki remembers just following along on the side, not being able to stick with the exercise portion other than minimal walking.
Then, Debbie signed up for the 21-Day Summer Ready Challenge (now the 28-Day Summer Ready Custom KickStart) at 5:17 Total Body Transformations in Campbell. It sounded like something that could work – in more ways than one.
"We could do it together, and it was short sessions just twice a week," she says. "It was just different enough, and it was worth spending the money on. I am worth spending the money on, which is an interesting mentality that I didn't have before."
It seemed to come at just the right time.

"I wasn't in good shape," she recalls. "I was on the edge of having to take cholesterol medicine. I was right on the edge of having serious health issues. I didn't have the discipline within myself to take care of those things, so I had to find external discipline."
Her doctor directed her to start physical activity and eat better, but she wasn't taking the steps toward those changes. The accountability at 5:17 was a huge motivator for her, she says. She had been "in the shadows," feeling like she should just be able to "buck up" and "take care of it," but staying alone in that place wasn't working.
She decided to step into the light.
"My original goal was just to be exercising," she says. "It was really general and vague – just to be doing something that was healthier than doing nothing."
Her efforts produced great results, even though she wasn't fully convinced anything would change.
"I was just going along," Nicki remembers. "I didn't think I could actually achieve it. Nothing else had worked, so why would this work? I wasn't very hopeful."
However, in the three short weeks of the challenge, she dropped four inches off her waist and three more off her hips. There were no machines or "contraptions" to figure out, "just me and a weight and a trainer. Simple and doable," she says.
Nicki decided it was worth sticking around to see what else she could achieve. A new mindset was at the top of the list.
"I didn't believe I could do it, but that's changed," she confesses. "I am doing it. I have 12 months of proof. I'm still not 100 percent as disciplined as I should be, but I'm better and still striving. I'm really proud of that. It's a big shift."
Two years ago, she remembers napping on the ferry home from a short Angel Island hike. Last month, she hiked with her husband up the 1,253-foot peak of St. Joseph's Hill – an advanced hike – in under 2 hours, and then just went about her day.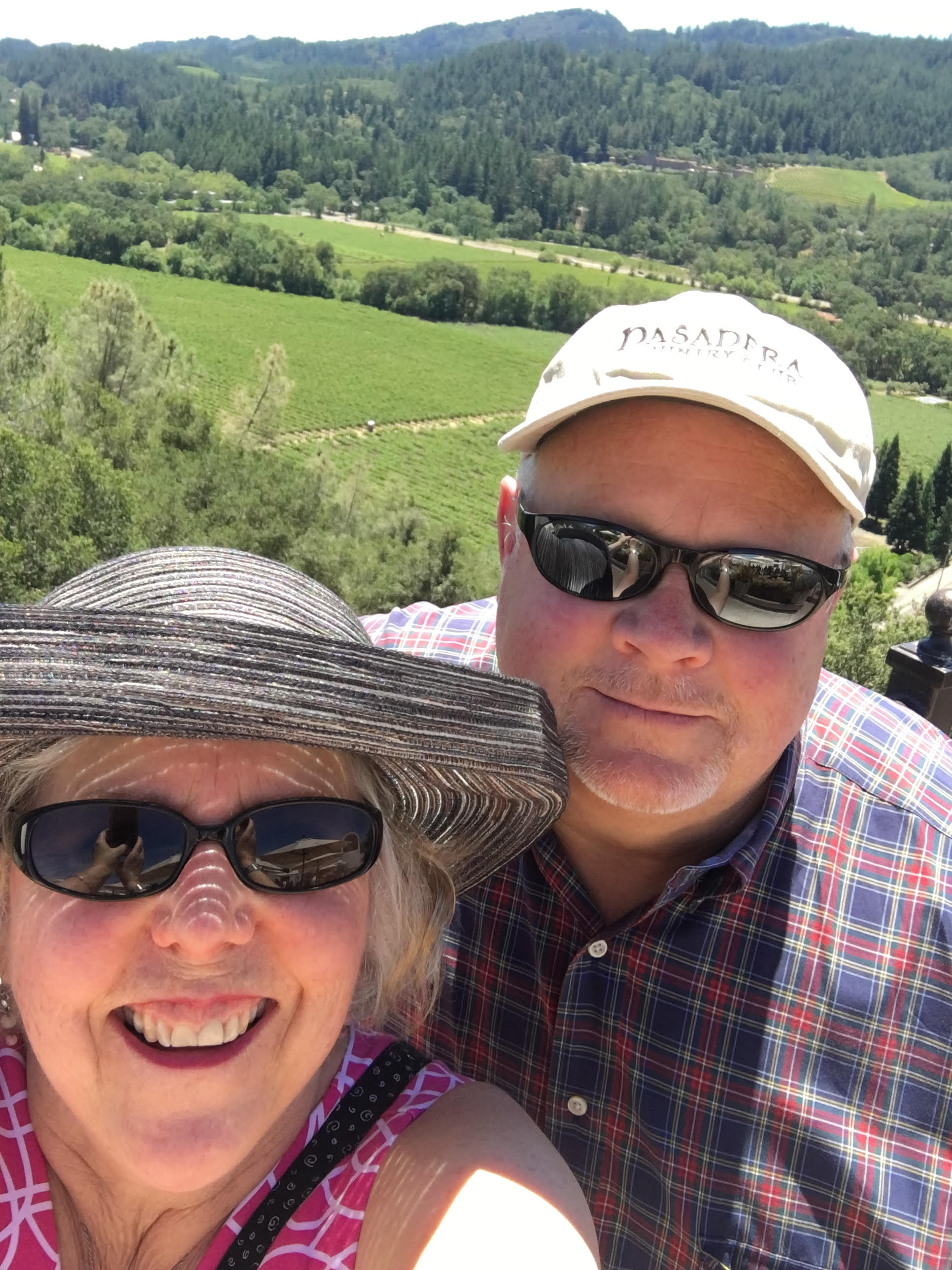 She can deadlift over 100 pounds, she has lost over 5 percent body fat and she is wearing clothes she hasn't been able to in years.
"The stuff I'm able to physically do amazes me," Nicki says, noting she recently ran around the training studio building seven times as part of a group class. "A year ago, I would have told you, 'I can't run.' It wasn't easy, but every time I went out that door I knew I could do it. There's a fluidity to my body that I didn't have when I started this."
What was even more encouraging for her was the improvements in her annual check-up. She is no longer on the edge of needing cholesterol medicine or other interventions.
"My doctor wrote me a note congratulating me, saying whatever I was doing is working, to keep it up. It felt good."
And the way she sees herself – well, that's changed, too.
"I feel better because I'm exercising and improving what I eat, so I sleep better. The things that would stress me out or upset me, they don't have a chance to stick because I'm not tired and unhappy," she says.
"When you're well-rested and you feel good, you have a better outlook. It's when you don't feel well, when you always have a tummy ache or feeling lumpy and dumpy, there's lots of room for negative in that space. When you're taking better care of yourself, you're not sitting in that pit."
Her time at 5:17 Total Body Transformations has really been that – a total body transformation. And it's because it's not just about workouts or meal plans, but something deeper.
"We have a relationship," she says of her trainer and her training partners. "I forget that I'm paying money. It's just fun. It's just like we're a bunch of girlfriends getting together, cracking up."
When she thinks of where she'd be if she hadn't begun with 5:17, it's easier to quantify what she would be missing.
"I feel like I'm not so anxious about my health in the future as I used to be. It's pushed the inevitable old lady with a walker out many, many years," she says. "I can go on hikes and not worry about getting back, which has given my husband and I an activity to do together. I was always afraid to go because I didn't know how hard it would be and if I could do it."
The personalization, she says, has made it possible.
"They're paying attention to our form, and how we're executing, and whether we need a special diet – they take these into special consideration without us feeling like we're under a microscope. It's quality training."
Looking back, it's one of the best decisions she's made, and she's working to encourage other women who were once in her position to step out and give it a try.
A great place to start is right where Nicki did only a year ago – a short 28-day program that takes all the guesswork out of getting started so you have no choice but to succeed. The next opportunity is June 11 (so act fast!)
"It's hard to say," she reflects, "was the thing that made it so good for me the fact that there was an immediate sense of community, or was it because of the work we were doing we were all feeling better that was encouraging to us? It's a chicken and egg thing – I can't tell you which one it is, but both have been incredible. Just try it."
Comment below to share the love & congrats with Nicki! To request more information on how you can begin your own transformation, complete the "Request more information" box on your screen and we'll reach out!