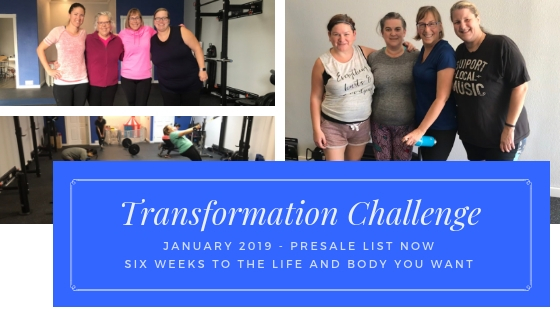 Calling all South Bay women ages 35 to 60!
Announcing our revolutionary six-week Transformation Challenge launching January 14, 2019, for busy South Bay women who want to lose fat & inches fast - and keep it off - without dieting or crazy exercise routines, for less than the cost of dinner out each week.
Complete the form below to get on the pre-sale list, or keep reading to learn more.
Introducing the 2019 Transformation Challenge: six weeks to your best self, guaranteed! Starts January 2019.
Lose 5% body fat - or more - and up to 10 inches off your body
No forcing yourself to find the motivation to exercise
No more guessing what to eat
No more failed attempts
We've helped hundreds of busy Bay Area women transform their lives physically, mentally, emotionally and spiritually - and this program will help you get on your way to one fantastic transformation of your own,
Our sustainable, habits-based approach to transformation means no diets, no gimmicks, no stress - just fantastic results from the inside out, starting Day One.
You'll get full studio membership privileges in our private, women's-only studio in Downtown Campbell, lose up to 5 percent body fat (or more) and six or more inches off your body... plus learn how to keep it off for good!
Get on the pre-sale list now so you don't miss the opportunity - only 20 spots open on December 26! You'll also learn how to save $50 and get early bird pricing!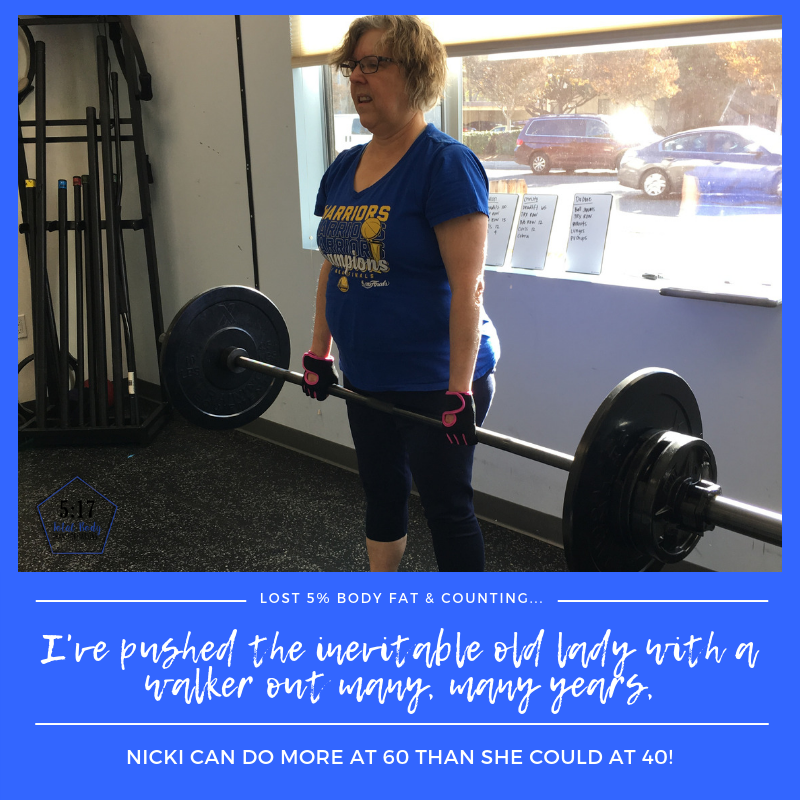 Here's the changes you'll see:
Eliminate failure for good with our Functional Emotional Fitness workshop - learn how to interrupt, restructure and reprogram any emotional state or behavior that doesn't work for you. ($300 value)
Tone and firm your body with our renown Focused Intense Resistance Exercise (F.I.R.E.) program - gain strength, energy and confidence while losing inches, gaining lean muscle and reducing health risks. ($600 value)
No more guessing what to eat or when or how much or how often - we'll give you the specific formula that will work with your body to accelerate your metabolism, helping you thrive with energy and feel fantastic. ($500 value)
Blast fat long after each session is through and turn your body into a fat-burning machine, with our Intense Cardio Exercise (I.C.E.) program that's scientifically proven to transform your body faster. ($180 value)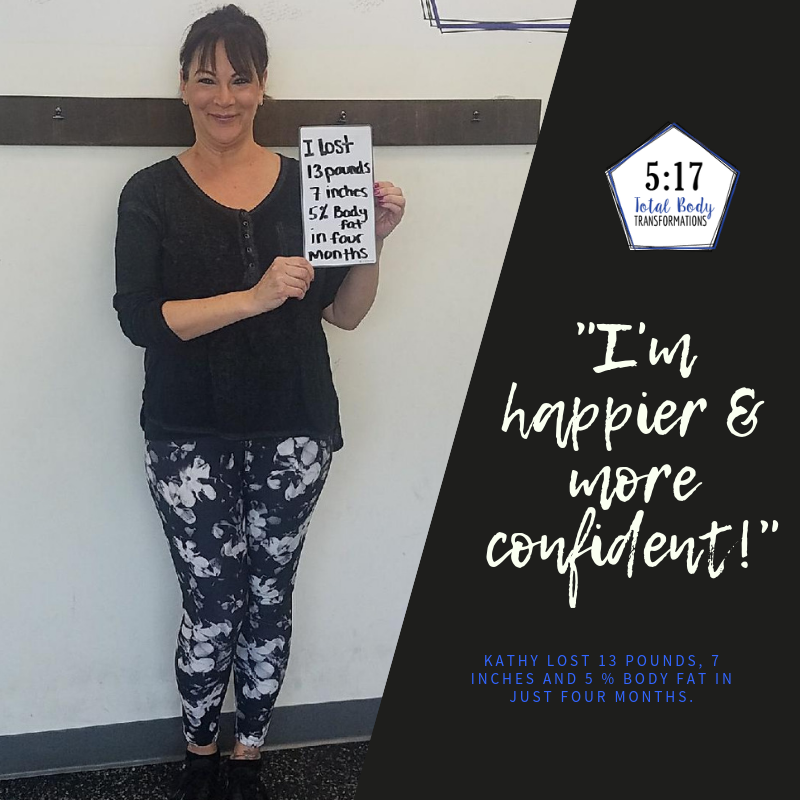 Join the ranks of our incredible clients who have transformed how they look, feel and function without giving up their favorite foods or spending long hours in the gym.
Our revolutionary six-week Transformation Challenge is valued at over $1,100 but when you get on our pre-sale list, you'll get the chance to snag it for the incredible price of just $597 - less than the price of dinner out once a week. We'll also send you our guide to surviving the holidays without gaining weight or losing your sanity.
Get on the pre-sale list now: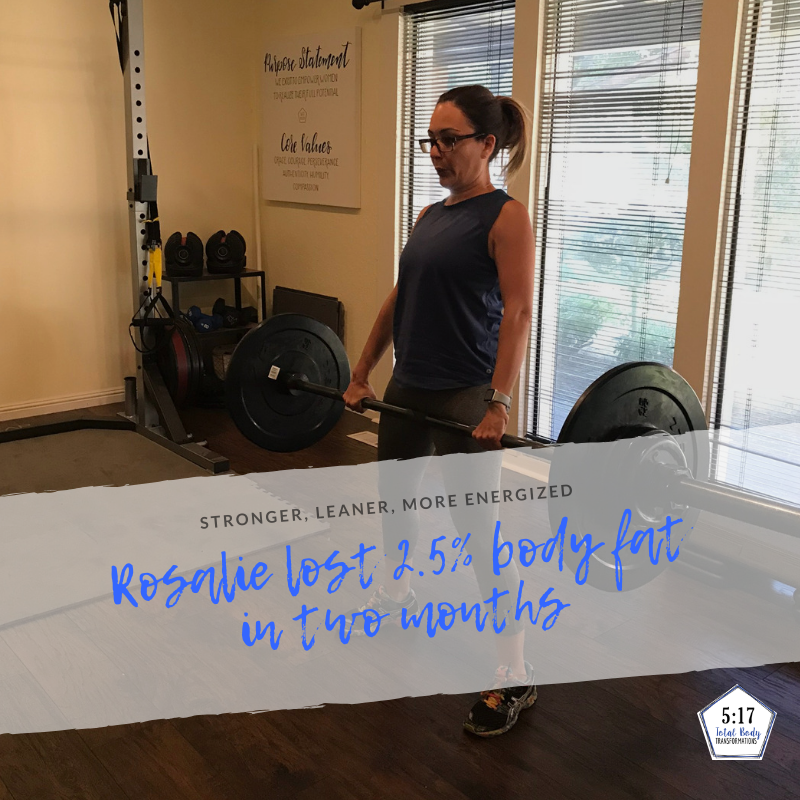 At 5:17 Total Body Transformations, we help busy women ages 35-60 who want lasting, sustainable results in an empowering, uplifting community.
Our expert trainers are compassionate, motivating and encouraging, committed to leading you toward your goals and your best self.
Together, we'll help you realize your full potential and feel healthy and confident in your own skin.
What are you waiting for?!
Complete the form below to register your interest in our 2019 Transformation Challenge, then enjoy the holidays and we'll see you in January!