November's Client of the Month: Tanya
"Lifting weights has made me realize how capable we all are when we actual set out and try something new and stick it out. I just wish I knew about your studio years ago."
--
A few years into motherhood, San Jose mom Tanya W. found herself disillusioned with the way her body looked and felt.
"Everyone told me the weight would melt off while breastfeeding, and it didn't," she laments.
She was tired, eating poorly, and unhappy that most of her pre-pregnancy clothes didn't fit. With a young child at home, workouts were sporadic, at best, and low on the list of priorities.
Things just didn't feel great.
"I had been wanting to get back into shape for a while," she says. "I was always intrigued with the idea of CrossFit, but too intimidated to try it. When I had seen Facebook posts showing 5:17 offered weight training, and it was an all-women's studio, I was excited. It seemed like a great match for me."
It was.
Tanya wanted to fit into her pre-pregnancy clothes – especially since she refused to buy new ones – but there was something deeper that drove her to make changes.
"Getting back into better health and carving out time for myself allowed me to finally put myself as a priority," she says. "Regular exercise balances me out and just makes me more at peace."
But there was an issue of time, motivation and knowing what she should be doing.
"I would try to do an exercise video here or there, or walk/run on the treadmill, but it didn't last too long because I always had my kiddo underfoot," she recalls.
Ironically, it was her kiddo who got her into the studio for the first time.
Tanya came with her daughter to a mommy & me workout hosted by 5:17 Total Body Transformations, an all-women's wellness studio now located in Downtown Campbell.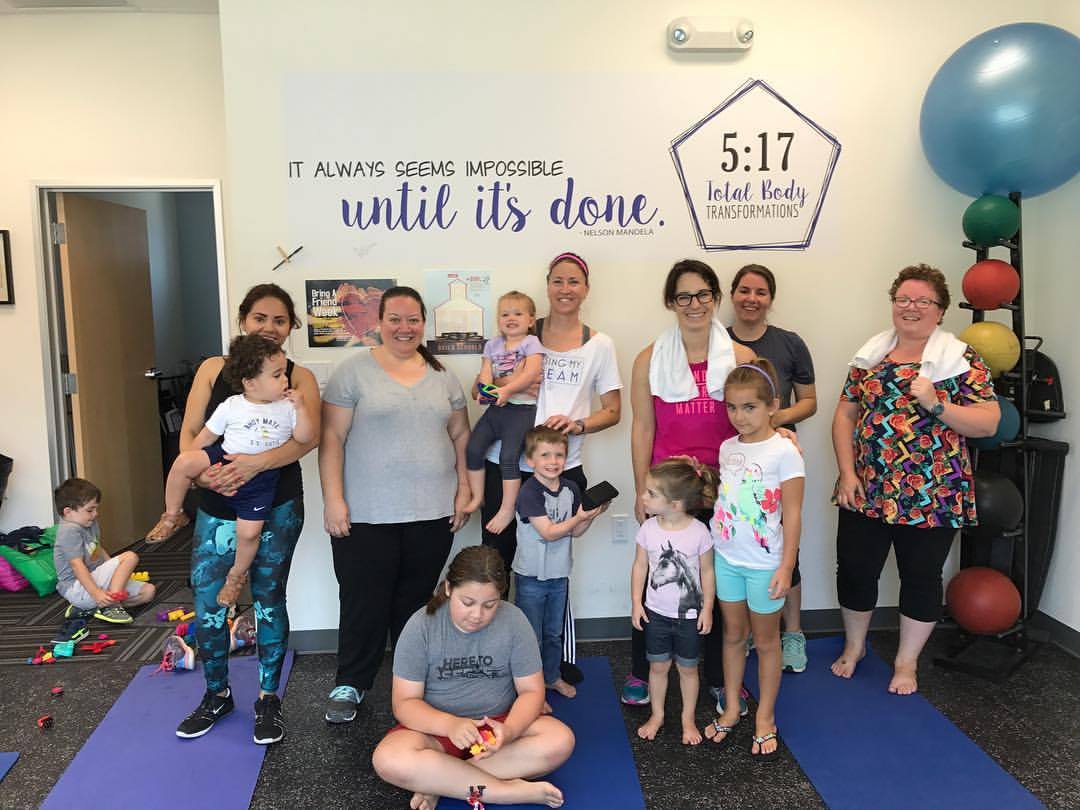 She found the session motivating and challenging, the staff friendly and encouraging, and the environment uplifting and empowering. Since her daughter was in preschool a few days a week, Tanya finally had the time and space to focus on herself.
"Lifting weights, has made me realize how capable we all are when we actually set out and try something new and stick it out," she says.
In the last seven months, Tanya has lost over 6% body fat, which amounts to roughly 10 pounds of fat lost and 7 pounds of metabolically active muscle added.
But, what she's most proud of is the strength she's gained and her newfound abilities.
"I am strong!" she says. "Never in my wildest dreams would I imagine that I could deadlift over 100 pounds. My hubby offers to helps carry things for me and I am like, 'No, I got this.'"
She loves the small class sizes and the watchful eyes of the trainers who correct her form, which keeps her safe from injuries. She enjoys that the workouts are always challenging, pushing her to be better each week.
Most of all, she's happy to finally invest in herself and get back to being comfortable in her own skin.
"I am happier and a more patient mom and wife," she says. "I feel like I am finally on the right path. I just wish I knew about the studio years ago."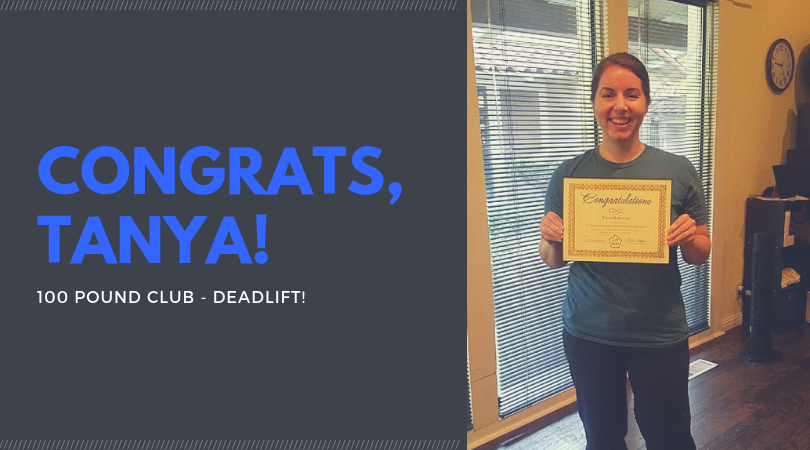 Tanya's results are typical! If you're ready to see what's possible for yourself, contact us now!