Easy Fall Styling, Part II: Planning for Success
By: Chelsea Breit, The Bright Look
Click here to check out Part I of the Easy Fall Styling series!
--
Do you find it difficult to dress for your calendar? Maybe you find yourself going from car line to the gym to lunch with a client, and it can feel like you need three or four complete outfit changes.
I'm going to show you how with just a simple plan you can breeze from one appointment to the next with simple changes.
When you get dressed in the morning, or if you plan the night before, think about what you will be doing and dress appropriately. If you have things planned that call for different looks, then wear something that can transition throughout the day.
Example Day 1: Work out, Errands, Lunch meeting, Picking up kids
Work out: Black simple exercise pants, exercise top, tennis shoes
Errands: You can stay in workout clothes or change the top to a tunic top (it covers the booty) and add a denim jacket with slip on sneakers or flats.
Lunch meeting: Same outfit from your errands, but add a necklace or scarf and swap out your shoes for botties or riding boots.
Picking up kids: Same outfit from lunch meeting.
Example Day 2: Work, Grocery store, Work out, Dinner with family
Work: Sweater dress with leggings, blazer, and closed toe heeled booties.
Grocery Store: Keep on leggings, swap out sweater dress with exercise top, swap booties for tennis shoes and add a denim jacket or cardigan.
Work out: Remove denim jacket or cardigan and you are ready to work out.
Casual dinner with family: Back to same outfit from work, but swap blazer for denim jacket or cardigan from grocery store outfit.
*Remember, you don't have to be fancy or uncomfortable to look put together! Add a necklace, scarf, or earrings to your favorite pair of denim and favorite tee to complete the look. Layering pieces for Fall is cozy and will also complete your look.
You have some Fall Styling Tools, now have fun updating your Fall look!
MEET CHELSEA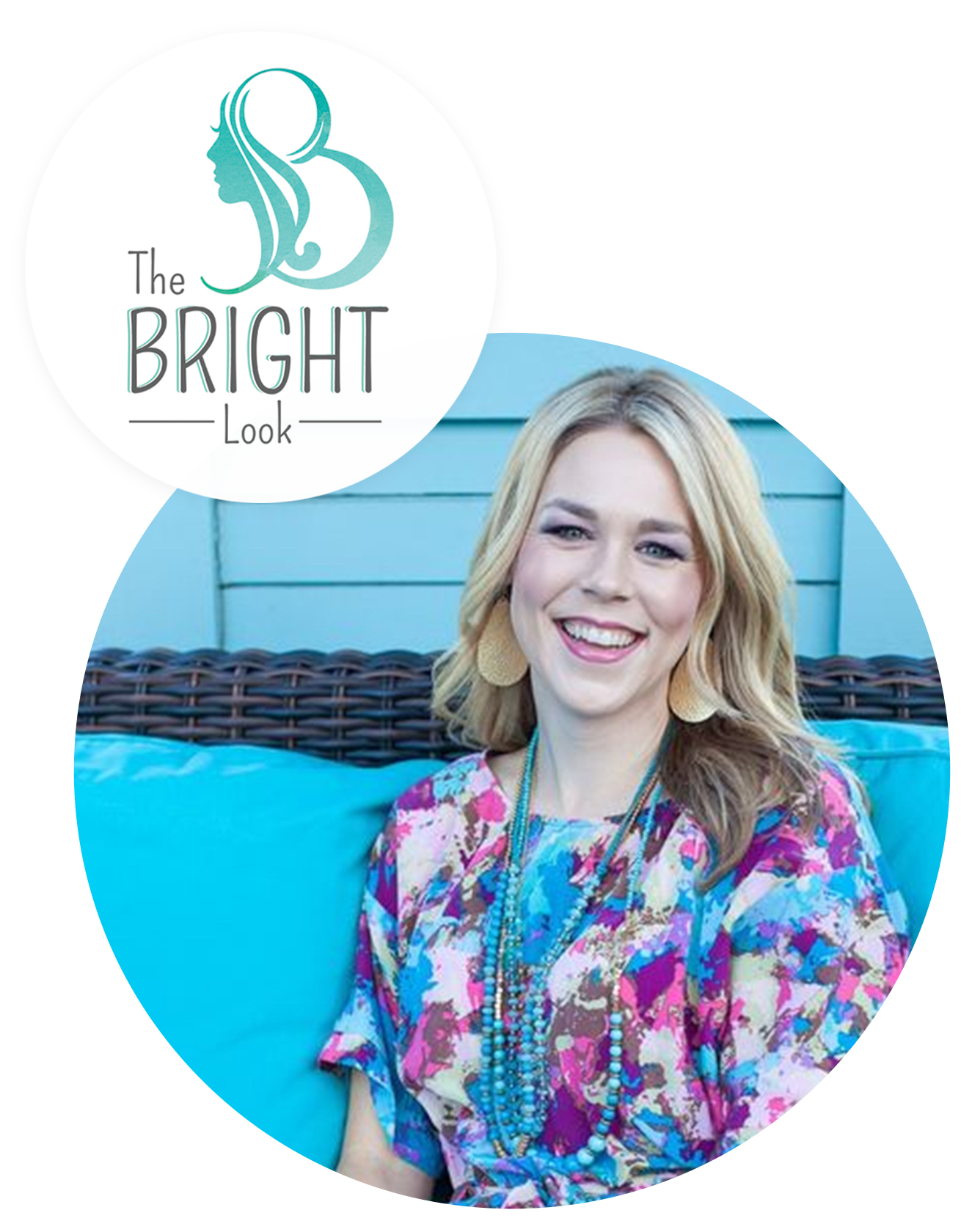 Hi, I'm Chelsea Breit! I'm a San Jose, California local girl, wife for 10 years and counting, and mom of 2 energetic boys. As a Fashion and Beauty Personal Stylist I help style women from head to toe and teach them how to feel great in what they wear. I believe no matter what stage of life you are in, it is important to take time to take care of yourself and feel good in what you wear! I look forward to meeting you and helping you express your beauty from the inside out with confidence.
Hugs,
The Bright Look is here to assist you in reaching all your style goals, including wardrobe and beauty services, photo shoot styling, and group styling seminars. Follow @thebrightlook on Instagram for great styling tips, visit their website at www.TheBrightLook.com to learn more, or email Chelsea by clicking here.