Helping Campbell & San Jose Women Achieve Lasting Success - Begins January 13th!
Do you wish you had the energy and vitality to enjoy your life?
Could you use more confidence and strength to meet the demands of your day?
Are you tired of making New Years Resolutions that don't stick?
Then sign up now or keep reading! Challenge starts on January 13th!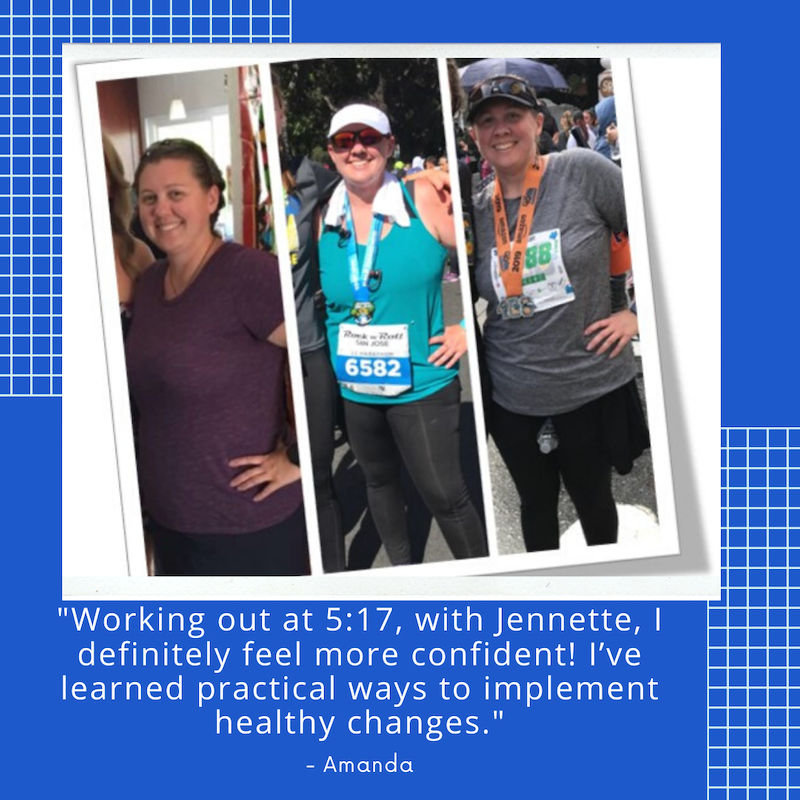 What Can 5:17 Total Body Transformations Do For You?
We've developed a total body transformation system that's unlike anything you've ever tried before, because it doesn't take the conventional approach of eating less and exercising more – PLUS it's 100% guaranteed to work for you because it's 100% customized just for you.
First, a little bit about us: We're a fitness studio unlike any other. We're focused on empowering women to realize their full potential, using wellness as a tool to equip us to realize our full potential. We take a holistic approach to wellness that speaks to who we are as individuals, strengthening us physically, mentally, emotionally and spiritually to live the life we are called to live.
Let's be real: If it was just about food and exercise, we'd have reached our goals a long time ago. Most fitness plans for women focus on making us smaller, less than, whittled down - the message being, "You're not enough if you're not ______."
We believe you're enough right now, just as you are. And because you're enough and deserving, we want to help you invest in and care for the incredible soul that is you!
There's no dieting, no drugs, and no gimmicks. Because that stuff doesn't work (and can damage your body). We use safe, effective exercises customized for your body so you're not getting injured.
Our 21-Day Program Combines Three Elements:
Fun, quick exercises that leave you feeling energized and capable, ready to take on whatever is next and feel fabulous doing it (plus, making your body better and improving your metabolic rate!)
Nutritional guidance and meal planning with an intuitive, personalized approach
And the magic of expert, compassionate coaching and accountability from proven experts with an unmatched track record of success here in the South Bay.
Ready to get started? Simply click HERE!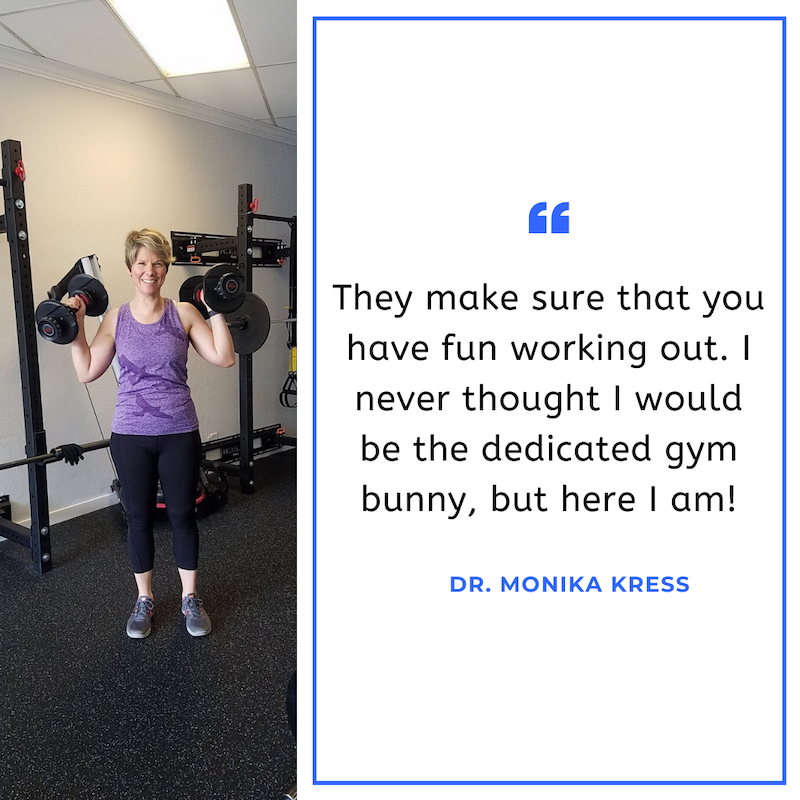 What Makes Our 21 Day Challenge Different?
Yes, the coaching and accountability are pretty darn close to being magical, because we work with your body and lifestyle as it is right now to bring you along at a pace and direction that's going to work for you.
In fact, if you've struggled in the past to lose weight and stick with the plan you desire, the main reasons is lack of personally relevant effective coaching and accountability. We all need someone, and for that coaching to be effective it must fit with your needs and goals, not some mass-prescribed, guilt-and-shame-ridden approach.
Simply put, there is no substitute for external motivation and personalized coaching from a real expert who's gotten see-it-in-the-mirror results for other clients just like you. It's the biggest secret to success.
Just give us the chance and we'll prove that to you (you'll be amazed by the results).
The entire program is just 21 days. Three weeks… to build the habits that create the lifestyle you really want. Plus, melt up to 10 pounds (or more) of fat off your body and put you on the fastest track to the life and body you desire.
And if you're one of the first 20 women to REGISTER, we'll give you the entire 21-day program for just $349 (a savings of over $500 off the full value price!)
Stick with us for 21 days that will change your body and your life.
It's that simple.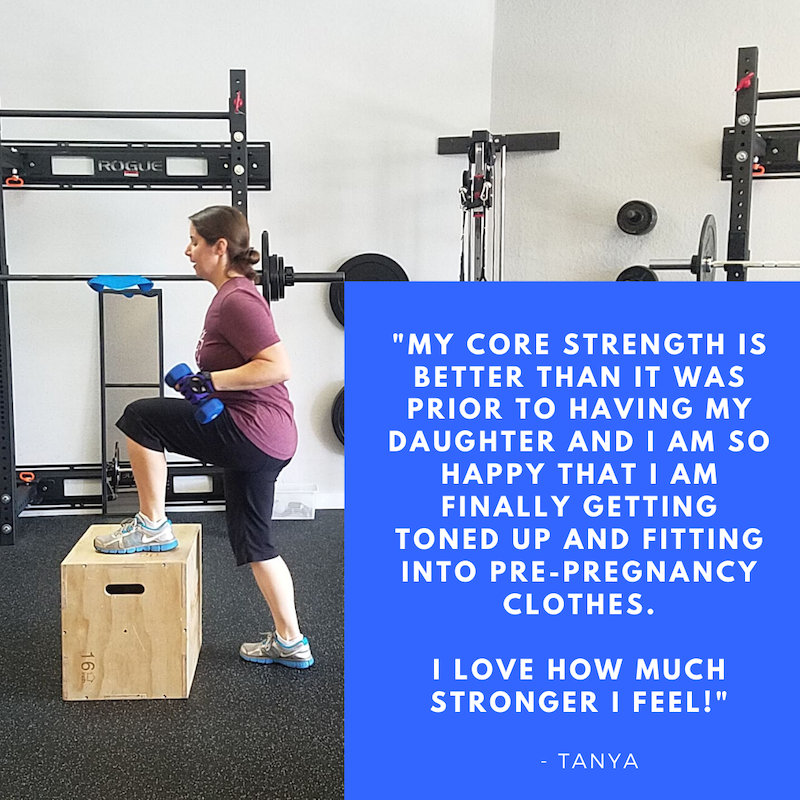 What This Includes:
1. Wellness Success Session, during which we'll establish your needs and goals and outline a personalized plan to help you realize them.
2. Total Body Assessment, to identify any movement compensations or muscle imbalances so we can customize your exercise routine to avoid injury and bring proper function to your body. We'll also take body composition measurements (which are much more accurate than what the scale says!)
3. Comprehensive Nutrition Kit that teaches an intuitive approach to food that isn't based on counting calories or eliminating food groups but instead working with your body to bring balance and transformation on your own terms.
4. Weekly Food Log Review, which focuses on progress, not perfection, and making incremental habit improvements rather than an unsustainable overhaul.
5. Private 1-on-1 Personal Training Session, so you can learn the ropes and feel fully comfortable in our studio, and so we can be sure we're giving you a program intensity that's going to help you feel the best.
6. Two weekly (six total) semi-private sessions (45 minutes) during which you'll be led through a customized program to help you realize the goals you've established.
7. One weekly (three total) small group cardio sessions (30 minutes) during which you'll improve overall health and fitness with an encouraging group of women.
8. Private HealthPrint Assessment, which evaluates your biomarkers of health, identifies major risks for disease and deficiencies as well as opportunities for improvement to achieve optimal health.
9. Bonus Events, including an orientation kick-off party, wrap-up party, and opportunities to connect with other challenge participants throughout!
Ready to take on the challenge? Get started HERE!
Who This Is For
This proven program is designed specifically for Campbell & San Jose moms, professionals and grandmas ages 35-60 who want to increase their energy, boost confidence and empower themselves to thrive… while losing up to 10 pounds (or more) and creating sustainable habits in an encouraging, stress-free environment.
This is about more than fleeting New Years Resolutions. This is about investing in yourself because you deserve to feel fantastic and shouldn't have to punish yourself to get there.
But you need to hurry because we can only accept 20 women into this program – and it should be you!
Look, you've read this far for a reason...you're tired of the diets and the arduous exercise routines. You're tired of the "get thin quick" schemes that just aren't sustainable. You'd like to get involved with something you will actually stick with and can actually enjoy.
You've got a busy life – you don't need one more thing weighing you down. Your wellness program should fuel you to thrive in all aspects of your life, and that's what we're committed to doing.
Instead of draining you, our program is built so you have the strength, energy, and confidence to do more than just survive the day-to-day. We want to equip you spiritually, mentally, emotionally and physically to live the life you were created to live, so you can enjoy your life and body and the people and activities you're involved with.
That's what we're promising you – not fixing someone who's broken, not shaming you into compliance, but helping you realize real results in an uplifting, empowering environment where you're guaranteed to succeed.
Just take the first step by clicking HERE. If you'd prefer to speak with us, call or text (408) 641-8427 and mention that you're interested in the 21-day program.
Don't wait! January 13th is right around the corner, and we're only accepting 20 women into the program!
We're the leading provider of guaranteed results fitness services in Campbell because we're committed to the success of our clients (as you can see from their stories).
So now there's just one question... "Are you worth it?" Are your body, health, fitness and how you feel about yourself worth $349? That's the bottom line. If you're worth it (and we believe you are!), then call or complete the form HERE, right now.
We look forward to meeting you and getting you the body you've always wanted.
To your health and fitness,
Jennette Holzworth & the 5:17 Team