Group Fitness in Campbell
Next Program Launching June 26th!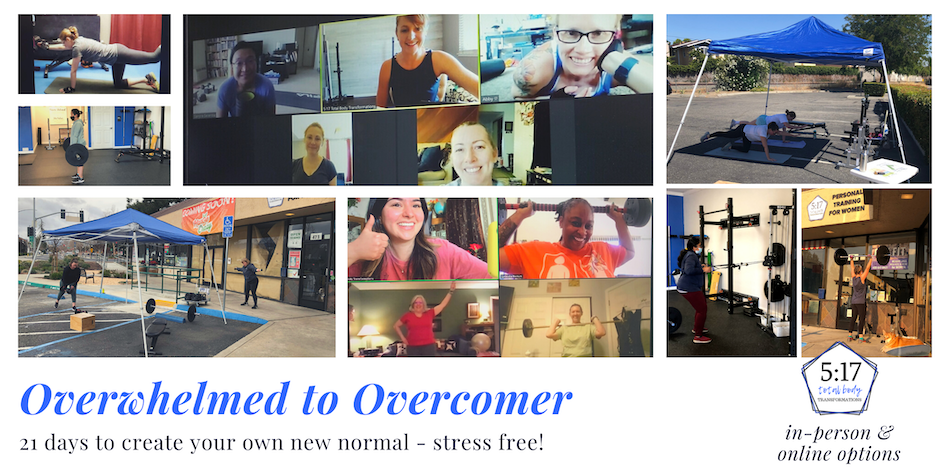 Our revolutionary 21-day challenge takes a unique approach to wellness to bring calm to the chaos surrounding you. We'll get to know you, figure out what you need and piece that together to give you the perfect program that provides your ideal amount of support and flexibility - within your budget - so you feel really good investing in yourself. You'll thrive physically, mentally and emotionally with a simple, minimalistic approach that's fully customized for where you are right now, meeting you where you are to help you thrive.
"I have loved every minute of my time at 5:17. I have learned so much and always feel very supported by Jennette and Sarah. It is such an encouraging place to work out. Highly recommend it for all activity levels!" - D.G.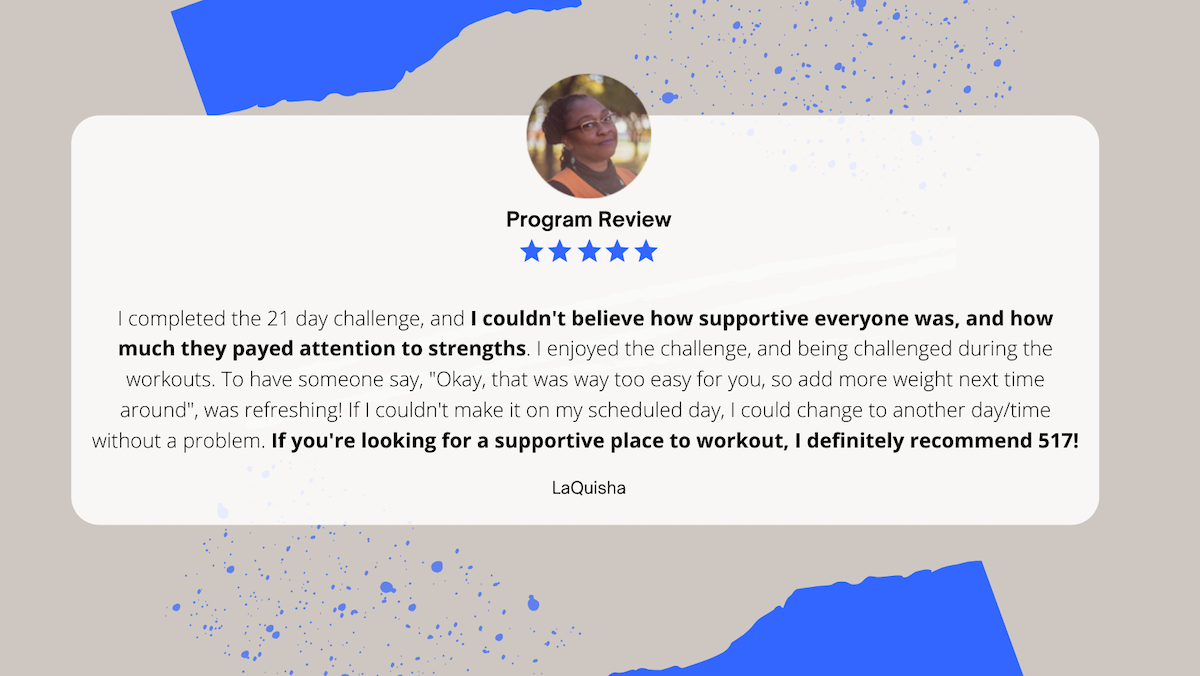 The Overwhelmed to Overcomer Fitness Challenge Includes:
Private 1-on-1 Wellness Success Session to establish where you are now and where you want to be so we can create the perfect plan for you that provides your ideal amount of support and flexibility so you feel really good investing in yourself.
Fully customized workouts tailored for your unique needs and goals that fits neatly into your schedule. (Online and in-person workouts available, depending on your personal preferences.)
Our signature Functional Emotional Fitness™ program that teaches participants how to interrupt, re-structure and re-program emotional states and behaviors that aren't working for them, so they can maintain their most empowered emotional state despite circumstances.
No diets or food jags, but we can offer nutritional guidance and accountability - guilt and shame free - that's stress-free and empowering for your current situation.
While this won't fix all of your problems, it will certainly strengthen and empower you to better handle all that's being thrown your way.
SPOTS STRICTLY LIMITED!
Simply fill out the "Request More Information" form on your screen or click the button below, and we'll reach out ASAP with next steps.