Campbell Small Group Fitness
Our Small Group Fitness Classes For Campbell And San Jose Offer High-End Boutique Training With A Personalized Approach
At 5:17 Total Body Transformations, we're offering so much more than just exercise. We're offering you the chance to realize your full potential by strengthening you physically, mentally, emotionally, and spiritually.

Our Small Group Fitness Classes do it all.

Join us in Campbell today and transform the way you think about health and wellness. Just fill out the short form on your screen to learn more!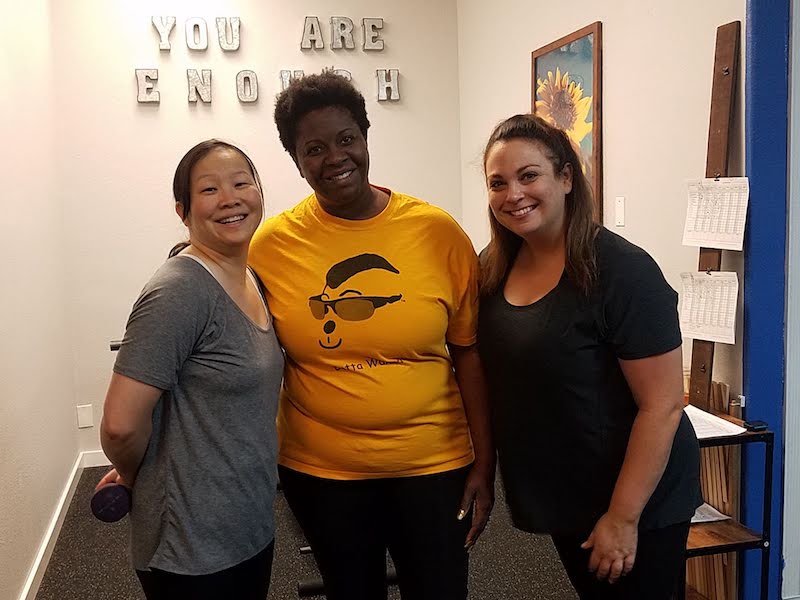 Unlike a lot of studios out there, we're not asking you to do it all yourself. Our approach is to be there alongside you throughout the process, supporting you every step of the way. Our Small Group Fitness program includes check-ins between workouts that are designed to empower and encourage you on your journey.

We're offering you:

- Nutritional guidance
- Emotional support
- Mental wellness tools
- and Strength in the community
So, What Does A Supportive Community Look Like?
At 5:17 Total Body Transformations, not only do you have expert, compassionate guidance from our nationally certified trainers, but you also gain access to a community of women who are waiting to become your friends and sisters - a group of people here to encourage and motivate you to be the best version of yourself.

It's what you deserve and what the world deserves!


What Can You Expect?
In our Small Group Fitness classes serving the Campbell and San Jose areas, you don't have to worry about getting lost in the crowd. Gone are the days when you were crammed inside a studio with 30-40 people at a time.

We're offering you the chance to enjoy an individualized setting with no more than 8 women in each class. We offer this low client-to-trainer ratio because we know that one-size-fits-all solutions don't work.

From day one, we'll be there to:

- Keep a close eye on your form and provide customizations that fit your needs
- Structure each workout to cater to your unique fitness levels
- Help you feel empowered and exciting through every single session


AND, We're Not Wasting Your Time!
The truth is, you don't need to spend an hour in the gym each day to get real results. Most women need just 20-25 minutes of intense exercise each day to enjoy the benefits in all aspects of life.

In fact, our bodies tend to break down after more than 30 minutes, leading to bad habits and diminished results.

At 5:17 Total Body Transformations, each workout is 30 minutes or less and is designed based on scientific research that is proven to:

- Enhance your strength
- Increase your energy
- Boost your endurance
- And help you get the most out of every session

Join Us Today For The Best Group Fitness Classes Across Campbell and San Jose. Results Are Guaranteed!
That's right. Our training programs are proven to produce results and we'll provide you with a realistic timeline for that progress. In fact, we promise to provide you with a program and leadership to get you there… if you put in the work and don't see results, we'll refund your full investment.

But guess what? No one has had to take us up on this in over 8 years – so we feel pretty confident that our methods work!

Just fill out the short form on your screen to get started today.