Summer Ready Custom Kickstart
Boost Your Confidence And Thrive All Summer Long!
Boost Your Confidence And Thrive All Summer Long!
Don't let another summer go by feeling lethargic and insecure. This year, face the summer months head-on with our Summer Ready Custom Kickstart program at 5:17 Total Body Transformations. This 28-day system is designed to help busy women rebuild the confidence, strength, and energy to thrive all season long with motivating, fun workouts and realistic nutrition program you actually want to follow.
Kickstart your training today and show off the results in no time – but there are only 10 spots available, so reserve your spot now.
Our Summer Ready Custom Kickstart begins June 11th!
CLICK HERE to register now or keep reading for more info!

Enjoy A Comprehensive Approach With Our Summer Ready Kickstart In Campbell
Gone are the days when you dread beach weather (and beach attire). At 5:17 Total Body Transformations, we're committed building you up with exciting workouts that produce REAL RESULTS that you can see AND feel in as little as one session.
In just 28 days, you'll take strides like you never thought possible. Our Summer Ready Custom Kickstart has been carefully designed and tweaked to ensure success for all skill levels and abilities, catapulting women like you toward achieving their goals.
With the knowledge, tools, and skills of our fitness experts (who are real women, just like you), you can enjoy:
Healthy, sustainable weight loss
Increased muscle tone and definition
Energy, confidence, and motivation – inside and outside the studio
Improved health and quality of life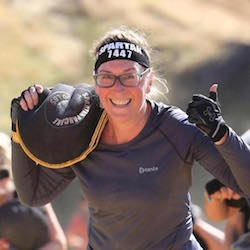 "Prior to working with 5:17, I was "allergic" to exercise. I knew I needed to do it, but I just couldn't bring myself to get started. In just a few weeks working with 5:17, I was looking forward to getting to my workouts. I suppose that sounds like a small change, but for me it's huge! My time at 5:17 is now the highlight of my week." - Debbie
The Kickstart Results Could Not Be More Real
The Summer Ready Custom Kickstart is a 28-day transformation program that gives you access to customized training, guided and unwavering support and expert nutrition coaching. From day one, you'll enjoy a supportive environment and workouts that truly keep you motivated. It's a kick start to sustainable success.
Here's What's You'll Get:
Private 30-minute Wellness Success Session (includes comprehensive body diagnostic, goal assessment and plan for achievement)
12 training sessions customized to your needs
Comprehensive nutrition program
PLUS, We'll Throw In Bonuses Like:
Metabolic Classification ($97 value)
Nutrition Analysis ($149 value)
Corrective Exercise Plan ($199 value)
Graduation T-Shirt!
Don't Waste Another Day - Join Us Now at 5:17 Total Body Transformations In Campbell
You can make your goals a reality. Don't let anything discourage you or hold you back. At 5:17 Total Body Transformations, we are proud to offer women like you a comprehensive approach to fitness training and total body health WITHOUT giving up your favorite foods or spending long hours in the gym. Join us today for the Summer Ready Custom Kickstart and change the way you think about exercise.
We've helped women achieve incredible results like a 5 percent reduction in body fat and tools for long-lasting results. You could be next.
CLICK HERE to register now or complete the form below and we'll contact you with more information.!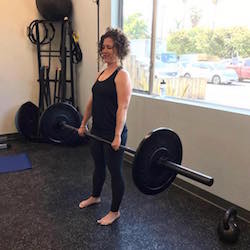 "5:17 Total Body Transformations was awesome. I appreciated the customization by Jennette. I felt the work I did was specific to me and my goals. I loved the camaraderie of working out with women in an intimate class. Jennette does an awesome job with follow up. She's great at cheering you on and it feels like you are just having fun with a good friend. If you are looking for extra attention and encouragement and a place where you won't feel lost in the shuffle, 5:17 Total Body Transformations is the place for you! - Julie
Just fill out the short form on your screen to get started. The fun starts on June 11th!